Hallo tLatD!
as its well into the new year I'd thought I'd put up a little progress report on what masters I'm working on. Hopefully some of these will be available to purchase sometime in the next couple of months depending on when I can get hold of some new mould rubber.
1/3900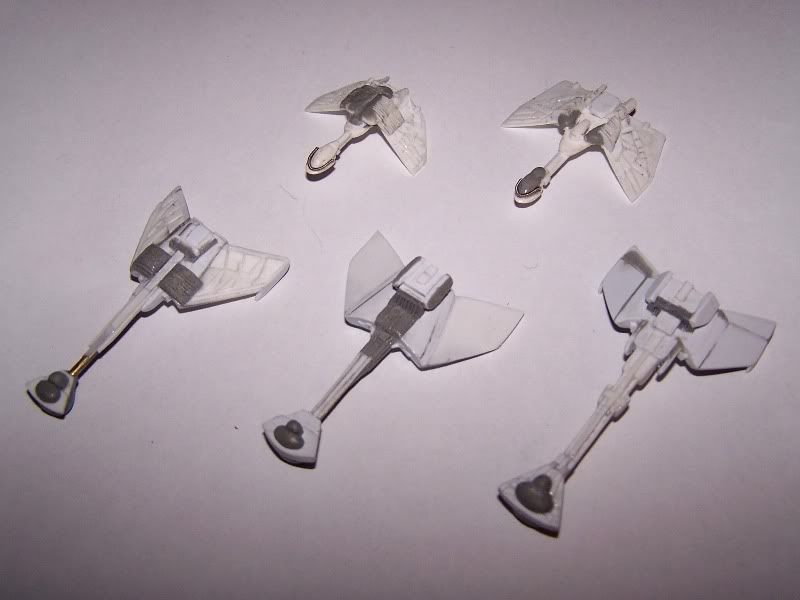 Various Klingons: back row- B'rel class (also useable as a K'vort in 1/7000 going to do a 'wings up' version), QuD class (aka insurection class)
front row- D'ama class(aka predator D4), K'tinga, Kl'sarza (Swiftwind D16-ish).
Okinawa Class, early stages of a Connie.
1/7000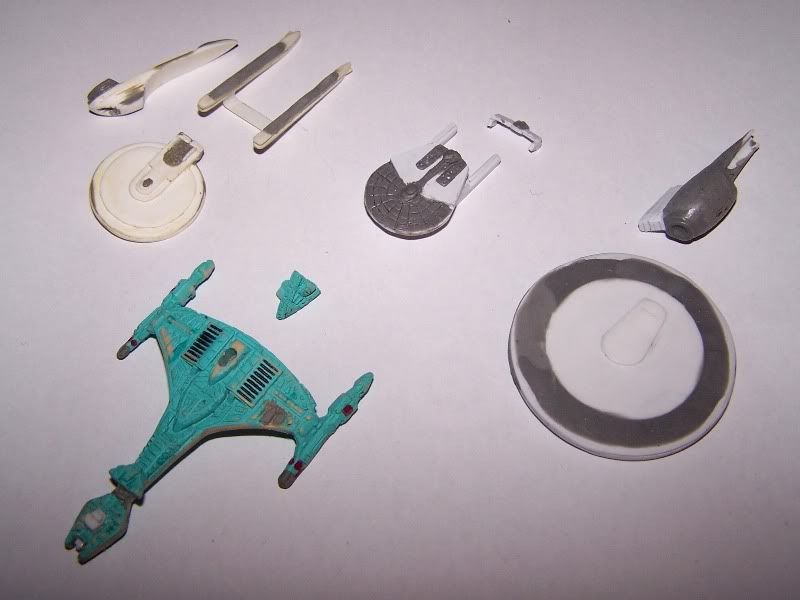 Excelsior (Lakota variant and '
excelsior B
' type in time), 'Lantree' type miranda with full miranda rollbar as an extra (will do saratoga and Bozeman conversion parts too), Vor'cha MM with some work to acurise it a bit, very early WIP Ambassador.
:) 1/7000 dominion, cardassian and romulans are also going to be appearing soon.
I've also experimented in sculpting miniatures in 15mm (1:100) scale, namely a space marine and a couple of imperial stormtroopers. Not done yet but they're an interesting experiment.
I've got tones of new starship miniatures to be painting up so they'll get on in dribs and drabs. Also have some of the new space wolves which are really quite nice, though some of the hairdoos are a bit silly even for GW, the wolf guard termies are very cool though.
Think my new years resolution is going to have to be changed to 'finish some fucking projects this year!'