Hi everyone,
I've had these done for a while now just been waiting for a day with weather that suits photography. These are the participants of the battle of the Denmark strait, the precursor for sinking the Bismarck.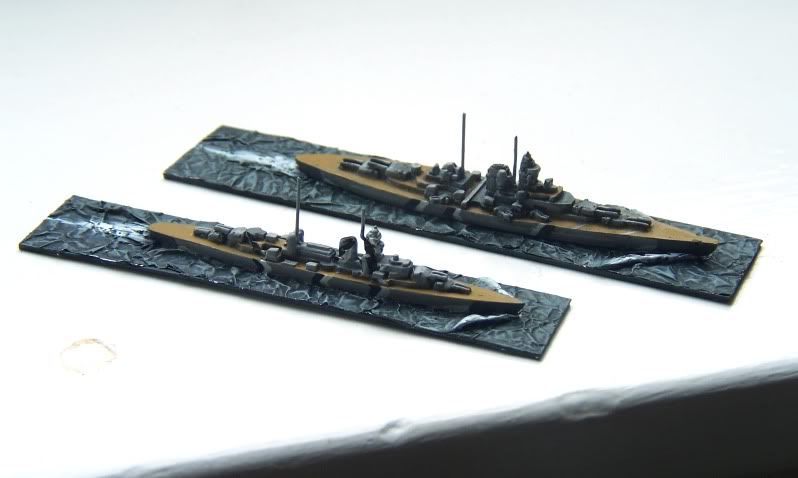 Prinz Eugen and Bismark
just messing around with a low angle shot
HMS Hood and HMS Prince of Wales
A group photo
All models are by Skytrex. I'm quite happy with them, may go back and do some more detailing at some point but for now they're done.