A few new things from Heresy (well new to me anyway), that caught my eye.
First up a nice wraith:
Just looks pretty cool IMHO, might change the head if I get one though, there are some nice heads on the new skellie sprues and I want to make this into some sort of hero wraith. He needs some more cloth between the still clothed right arm and the body too.
Next up is an awesome dude with minigun who looks just badass: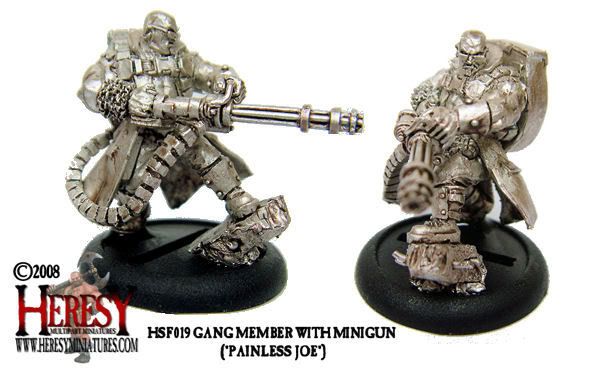 Looks awesome appart from the
backpack
. Which is just fuggly, anyone got any old necromunda heavy backpacks that'd be suitable that they'd be willing to trade? I don't think I have anything suitbale in my bits box at the moment.