A small group of tanks I've been working on, all have had extensive conversion work on them. Painted rather quickly and think I went a little over the top with the weathering powders but they're meant to be front line tanks.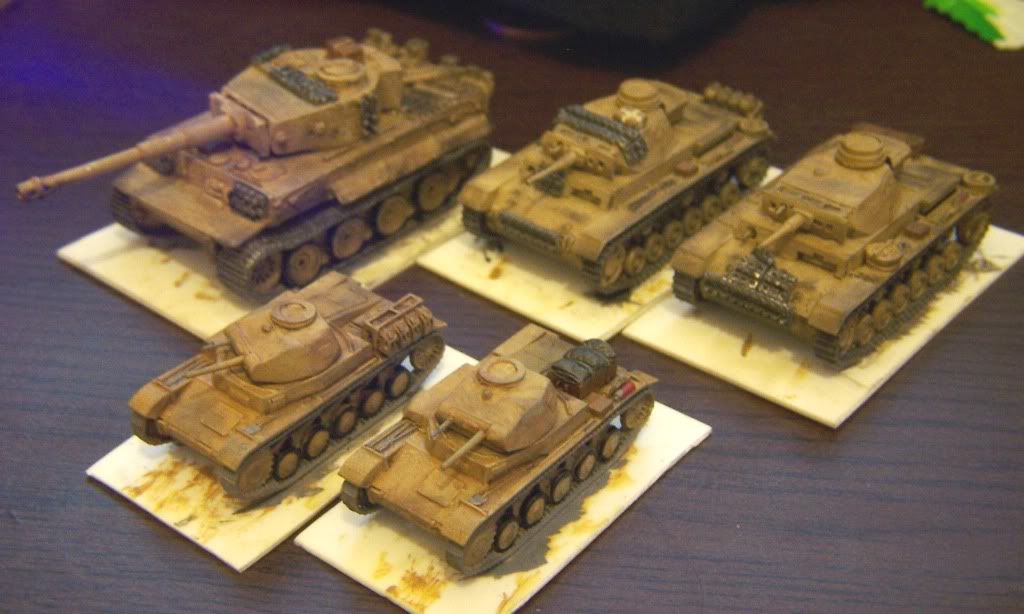 Tiger I Ausf. E
This is a Peter Pig mid-war 'battle hardened' model that I've backdated to be an earlier model (different capola for the commander, different mantle, various other small changes) and added the extra air filters for Africa. Probably should have bought the Flames of War model as it would have needed less modification, it just looks the wrong shape to me.
Panzer III (one is a Ausf G. upgraded to J standard the other is an Ausf. J)
These are both by Zvezda, incredibly nice 1/100 scale plastic tanks for about £2.50 each, about 1/2-1/3 the price of any other tanks in this scale. The plastic they're made of is pretty horrible (goes all 'furry' if you file it in the wrong way) but so long as you're careful they come out nicely. These have had a lot of work on them adding the extra armour and stowage that was common on Afrika Korps Panzer IIIs.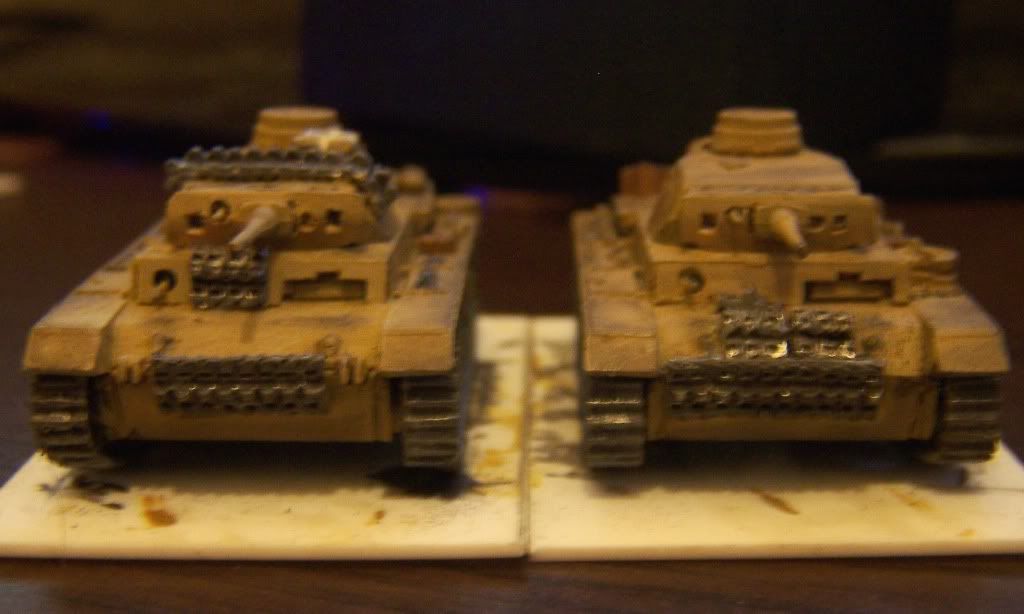 Panzer II Ausf. C (with Ausf. F type cupolas)
Again these models are by Zvezda, they've had a few mods and some stowage. These aren't the best model in the line (they're not long enough by a few mm) but they're still better than any other Panzer II.